Geeky Christmas Trees
New Year came and we decided to introduce a new section to the TalkIT blogs. Every week we will feature funny pictures from developers' life and other IT jokes.  Coding is not a boring activity as people in other professions think and we want to prove this to you.
Today's post will feature the geekiest Christmas trees that we have found on the Web.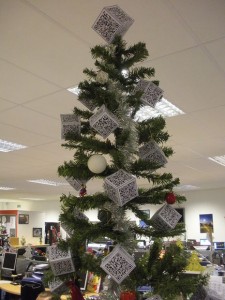 This Christmas tree created is by Instructables . I am sure you would like this one in your office. It is not hard to make one if you have printer.  Adding some funny graphics pages can make the experience even more special.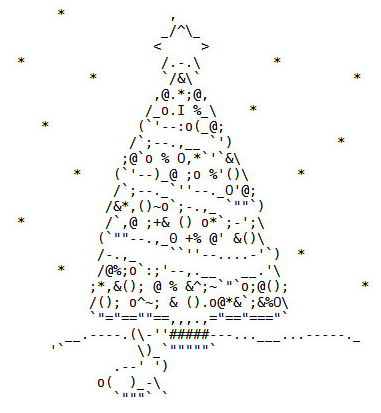 This next one is a digital Christmas tree featuring many symbols. This comes from a cult of "Notepad", people spending hours making black and white pictures from characters.
Our last choice is Tokyo laser Christmas tree. This LED-equipped tree can easily adjust to any situation. It creates a beautiful performance.