About Us
TalkIT has a mission: to provide effective instructor led and eLearning courses that help you learn new technical skills. We provide a wide range of courses: you can book a bespoke, instructor led course that can be delivered either remotely, or at your chosen location.
Alternatively, the eLearning courses are available anywhere and anytime – you can start a course right now.,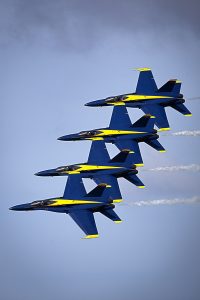 Start an eLearning course now, or book an instructor led course
Programming courses designed and delivered by expert trainers

Course content can be customised to your requirements

Access high quality training materials during and after your course

Build your and your team's skills and confidence
Why TalkIT? Effective instructor led and eLearning courses
You'll find a massive volume of learning materials, tutorials, forums and blogs online, and much of it is free. But how relevant and credible are these? And are they optimised for efficient learning?
That's where we come in. We promise programmers a wide range of effective instructor led and eLearning courses. All our training courses are written by experts and created using NLP and Accelerated Learning techiques for simple and efficient learning. Our tutorials and courses are backed up by practical exercises, videos and code samples to get you hands-on with the programming.
We've dedicated a lot of time and effort to create and update our training courses, to ensure that hey will help you learn a new skill or strengthen an existing one in a shorter time.
How it works
We provide a comprehensive range of technical training courses. You have a couple of options. You can select either an eLearning course or course that is delivered by an instructor.
Our instructor led courses have the option of being customised to your exact requirements. These instructors led courses can be delivered remotely using web conferencing software or delivered face to face. You could come to our training rooms or having the trainer come to your location.
Our eLearning courses are available online so you can learn at your desired pace. The first tutorials for each programming language are free to try out. Then it's just a case of deciding whether to pay for a Gold membership for $29.99, which gives you unlimited access to all training courses for one month, or simply buy an individual course for only $14.99 a month.