Course overview
ASP.NET MVC 6 is new in Visual Studio 2015, and is the latest evolution of Microsoft's web development stack. This course covers the latest APIs and development techniques for creating dynamic, modular, and testable web sites. We'll explore the new features available in MVC6 and show how to get the best out of the latest toolset and integration possibilities.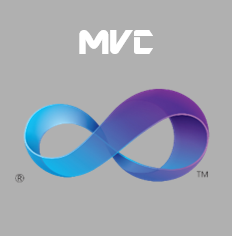 What you'll learn
Understand MVC architecture principles and benefits
Creating views, view components, and tag helpers
Using ASP.NET dependency injection
Creating RESTful services using Web API
Getting the best out of GruntJS, NPM, and Bower integration
Creating Single Page Applications (SPAs)
Prerequisites
6 months experience of C# programming
ASP.NET development experience is advantageous but not essential
Course details
Getting Started with ASP.NET MVC:NET MVC in context; What's new in MVC 6; MVC project templates; Understanding the structure of an ASP.NET MVC project; Naming conventions; Creating views; Defining controllers; Defining a data model
Creating a Complete ASP.NET MVC Application: Strongly-typed views; Razor syntax; Understanding URLs and action methods; MVC6 tag helpers; Form post-backs; Data validation
Industrial-Strength ASP.NET MVC Applications:NET application architecture best practices; Implementing a repository and EF data model; ASP.NET Dependency Injection; Custom controller factories
View Techniques: Defining custom tag helpers; Defining a layout page; Using styles; Defining and using partial views
Implementing Navigation: Defining view-model classes; Implementing data filtering in a controller; Understanding the routing mechanism; Adding custom entries to a route table; Defining defaults, parameters, and validation; Generating URLs and hyperlinks; Custom route constraints
State Management: Using hidden fields; Session and application state; Custom model bindings
Creating RESTful Services using Web API: Overview of Web API; Building servers and clients; Content negotiation; Attribute routing; Custom model binding; Invoking RESTful services from Ajax clients
Creating Single Page Applications: Overview of SPAs; Using GruntJS, NPM, and Bower support; Overview of AngularJS and Bootstrap
Register your interest in a Talk-IT Course
Do a short survey to tell us what you think about training?
Click here to take the survey, it'll only take a few minutes!